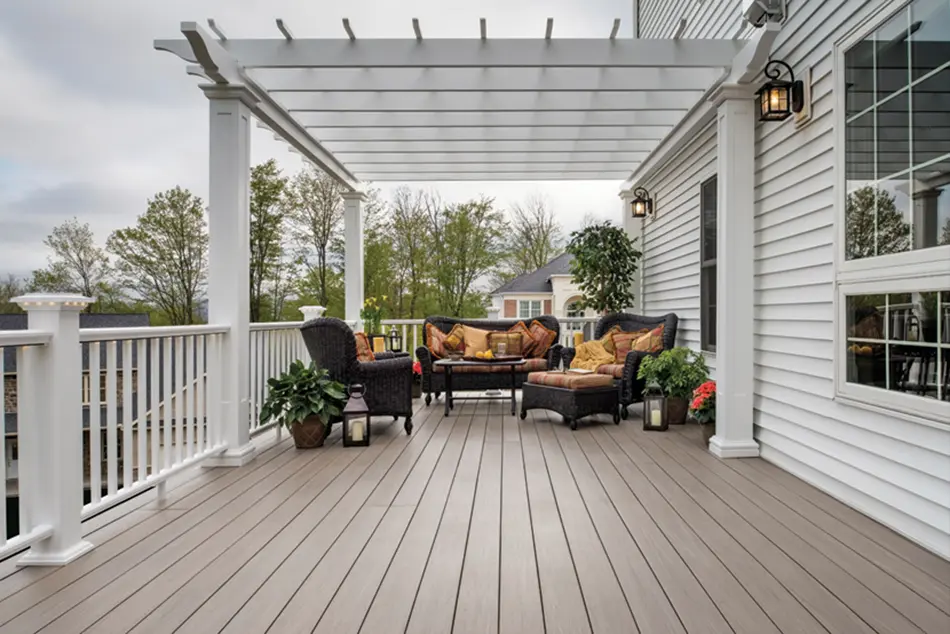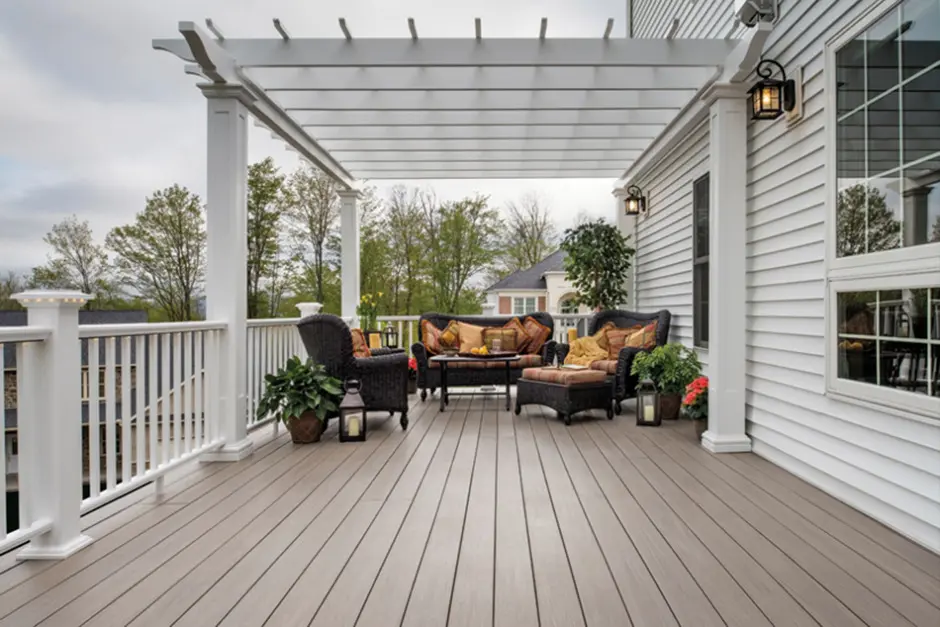 Gorgeous Deck Styles to Fit Your Minneapolis & West Metro Home
Luxurious home living isn't complete without the perfect space for enjoyment outdoors. If your deck doesn't fit your lifestyle, it's time to design one that gives you the house of your dreams.
At Iron River Construction, we've built decks for thousands of Minneapolis and West Metro homeowners so they can enjoy lovely, lasting designs. We'll build you the deck you're longing for, so you can relish outdoor living with style.
Deck Designs that Beautify and Delight
There are so many deck options to choose from with Iron River!
Wraparound
Wraparound decks create accessible outdoor comfort and offer luxurious options for relaxation and entertaining guests.
Multi-Tiered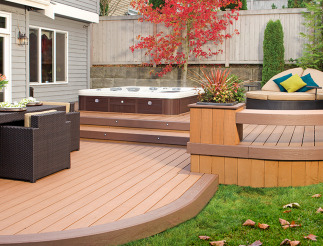 Multi-level decks fit the natural slope of a yard and provide you with great versatility and beautiful views.
Two-Story
Ideal for entertaining large groups, elegant two-tiered decks offer a ground-floor topped with a second-floor balcony.
Curved
Flowing, round or S-shaped decks offer a distinct, attractive style that sets your home apart.
Detached
Floating or freestanding decks are separate from the house and work beautifully near shady spots, gardens, or pools.
Attached
Traditional, attached decks are connected physically to the house, providing a convenient extension of your living space.
Mega Decks
Luxurious, roomy mega decks make backyard entertaining a breeze with built-in elements such as grills, sinks, pizza ovens, and hot tubs.
Custom
Let us know what you're dreaming of. We can bring your vision to life with specialty inlays, color patterns, and other unique features.
Match Your Deck to Your Unique Minneapolis West Metro Home and Yard 
To build your ideal deck, the Iron River team walks you through the specific features of your home to arrive at the best deck design possible. We'll consider:
Do you have a sloped backyard that would benefit from a multi-tiered space?
Will the deck need to level out your backyard?
Do you have an existing patio to replace or expand?
Do you want to add a lower or higher level to your current decking?
Do you have a pool or garden you'd like to include?
Once we've gathered your needs and preferences, we craft the perfect design fit for you.
"Randy and the crew at Iron River were great! Everything was very professional from the quoting and spec'ing process to communication, and site clean up. Iron River remodeled my deck with new composite decking and aluminum railings. Attention to detail was obvious and they kept the site tidy each day. They were one of the higher bids but were worth the price. I will use them again. "
BILL G.

Trusted Deck Installation for Minneapolis Homes
Get the deck of your dreams with the pros at Iron River Construction. We walk you through your options and craft a gorgeous deck that makes it a pleasure to relax and entertain outdoors.
Featured Deck Projects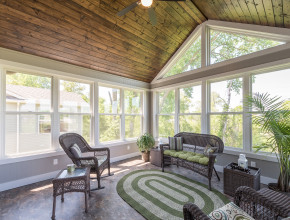 A couple wanted to add an enclosed porch and deck to their Savage, MN home to take better advantage of the warmer months….