Responsive & Thorough Hail Damage Repair Contractor for Minneapolis, the West Metro, & the Twin Cities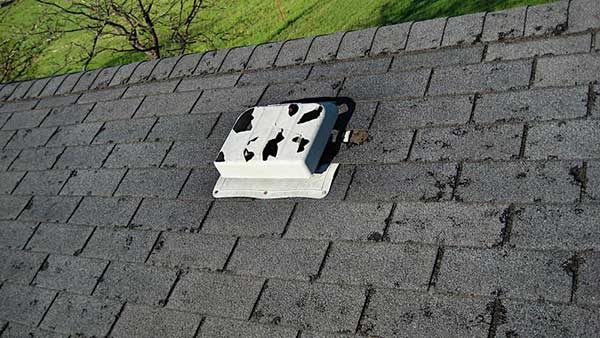 If you are here because a hail storm has damaged your home, you are not alone. Thousands of people in Minneapolis and the West Metro area face hail damage every year, and Iron River Construction has helped fix many of their homes!
After a hailstorm, you just want your normal life back. And we want that for you. Call us at 952-442-1762, and we'll come out and do an absolutely free, no-obligation, assessment of your home and the hail damage!
Let us deal with your insurance company!
We'll also handle negotiations your insurance company. In fact, here are three simple steps to follow to make working with insurance companies completely stress-free for you!
Give your insurance carrier a call and file a claim for hail damage to your property.
The insurance company will schedule a time for an adjuster to visit your home. If possible, take down the adjuster's name and number, and make sure you can meet the adjuster at the scheduled time.
Call us and tell us the scheduled time of the adjustment so we can meet with your insurance company adjuster. This expedites the process and also insures and accurate damage assessment of the property.
We are experienced in working with insurance adjusters—in knowing how they negotiate, what they consider and how they figure your benefits.
Our goals when communicating with your insurance company are simple:
We help ensure that you are awarded the amount you are entitled to receive.
We can help you get your hail damage claim paid quickly, so you're not paying out of pocket for the work and waiting for reimbursement.
We can ensure that our estimate is as close to the actual cost as possible so the insurance company compensates you enough to pay for all the work we will do for you!
What if I'm not sure I have hail damage, or if it doesn't look severe?
Hail damage is often not visible from the ground level. Roof shingles, especially, can seem sturdy from far away, but damage will be much more evident after close inspection. Once the integrity of the shingle is compromised, it will continue to disintegrate. Other parts of your home, such as the siding or the windows, can be the same way. The quicker you're able to address the damage, the quicker the disintegration will stop, and the smaller the cost to you!
Iron River Construction can give you a free, honest inspection of your Minneapolis or West Metro area home and tell you whether you have damage, and what it looks like. Call us at 952-442-1762 and let us give you our assessment!
What People Have Said
Every person who I had met was courteous and responsive to my needs and requests. I had most of my contact with Mel and she was wonderful at making me fee like we were valued customers. Also, the 2 gutter guys were very helpful and friendly.
Featured Hail Damage Repair Projects
Following a fierce summer hailstorm, a Southwest Minneapolis homeowner noticed damage to her roof…
Need Our Hail Repair Services? Give Us A Call.
Now that you know how we can help with your home's hail damage and repair needs, we invite you to get started with our process.
Fill out our Online Quote Request | Call 952-442-1762 | Contact Us
Hail Repair Photo Gallery
View our Storm Repair Photo Gallery for new ideas and previous projects completed by Iron River Construction. See why Iron River Construction is the right choice for Minneapolis and greater West Metro area homeowners!
Iron River Construction is a local Minnesota company with years of experience and excellent client ratings & reviews. Choose Iron River Construction when you are thinking about remodeling your kitchen!