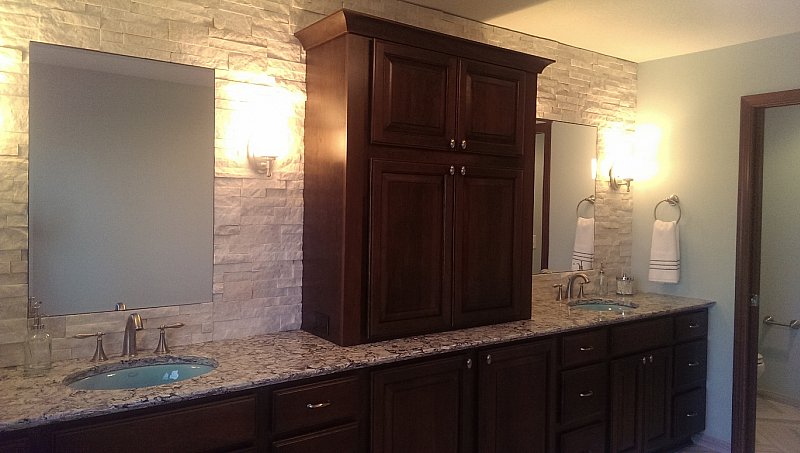 A Minneapolis & West Metro Area Remodeling Company With Over 20 Years of Trusted, Exceptional Service
Iron River Construction has the remodeling services to improve your home. Whether you're in need of remodeling your kitchen, finishing off your basement or adding a 3 or 4 season porch. Our interior home remodeling services can help.
Our track record of satisfied customers, exceptional service, experienced installers and trusted products gives you the confidence to know that all your home's needs will be handled with the best possible care and attention to detail.
With our home interior remodeling services you can count on: consulting and planning on your needs, prompt follow-up, plans, details and organizations, quality product and materials selection, experienced craftsman, communication throughout the project, follow-through and follow-up.
What People Have Said
We recently completed a kitchen remodel in our 1980's split style home. This was our first experience with any type of remodel project (except for those small DIY around the house) and we were not sure where to even start! We met with several teams to determine who would be the right fit and when we sat down with Rick, we knew almost immediately that we would be able to work with him – and he would listen to us and put up with us throughout the process. The step by step nature that Iron River takes you through (planning, design and scheduling process) makes it easy to understand. We were very eager to get started and felt like things moved a bit slow in the beginning, but by the end understood why! Everything in due time! And no matter what, it does not happen as fast as it does on TV! By the end, we (animals included) were all ready to have our house back to ourselves.

We still walk into our kitchen and are amazed by the transformation! We enjoy cooking and hanging out and are no longer tripping over each other. Of course we're happy with all of our new granite, tile, cabinets, etc. However, the key was the new flow. While we didn't change the footprint of the kitchen, moving key appliances around and changing the space where the "traffic" areas are made a huge difference. During the remodel we knew it was a good decision, now that we're actually using the kitchen, we know it was the RIGHT decision.